Billy Joe Saunders confirmed his status as a leading contender in the middleweight division tonight with a unanimous decision victory over Willie Monroe Junior at the Copperbox Arena, London.
By keeping his unbeaten record and custody of the World Boxing Organisation's version of the 160 pound division title, Saunders maintains his leverage in the race to face the winner of tonight's Golovkin v Alvarez super-fight in Las Vegas.
There was evidence of improved conditioning, which reflects well on the time spent in the Winconbank Gym in Sheffield under the guidance of Dominic Ingle, and he permitted precious few opportunities for Monroe to capitalise upon. However, the American's lack of ambition was disappointing and created an unsatisfactory atmosphere for a bout which represented an excellent opportunity for both fighters to validate themselves as a challenger at the exalted level of Golovkin or Canelo.
From the Arena, Monroe appeared ready for home from the early rounds. As though his mind was already on the airport departure lounge from where he could get back to his new-born daughter.
It was a huge disappointment, as a contest, and failed to off-set the lack of competitive bouts that preceded it. Many fans were heading to the exit from the end of the 8th round as the late first bell, 11.50, ensured some of the audience were thinking about their journey home long before the fight concluded.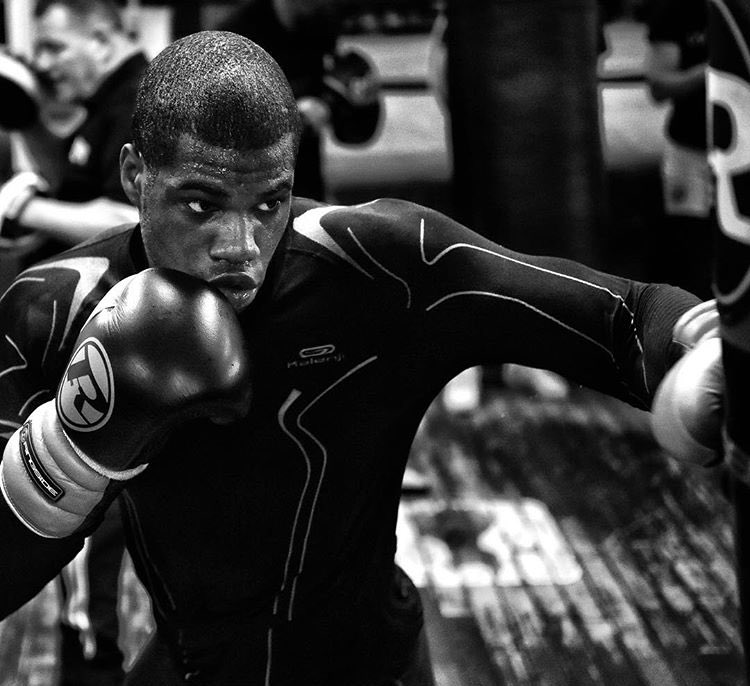 On the undercard, Daniel Dubois and Anthony Yarde both won in contests they were grossly over-qualified for and it was a relief to see Dubois opponent – AJ Carter – back on his feet following his stoppage loss. He didn't need to be knocked down the third time and should have been saved from that damage and indignity by the referee or his own corner.
Dubois isn't going to get any easier to match and those that agree to meet him will wish to be recompensed according to the risk they take of being knocked into next week. Well.
My thoughts also go out to the young man who 7 security guards watched get beaten up by a larger group of men midway through the headline fight. The Security's, misread of the situation included forcing the dazed twenty something hero back into the fray as he bid to escape. It was unfortunate that the perpetrators walked away unpunished but it did serve to  distract me for almost a whole round.
Thanks to www.frankwarren.com and http://www.boxnation.com for the complimentary tickets.
---
Click on the image above to visit the BoxingWriter Shop